Exciting things to do
Once you have had a couple of days of lying by the pool and cooked some barbecues in the garden, you might want to explore further afield or take the kids out for some activities.
You can borrow our 3 bikes, walk 400 meters to swim in the river or even hike to a hidden chapel carved into the rock in the cliffs above Meyronne.

More thrills?
Here are a few suggestions
Canoeing down the Dordogne river from Meyronne (our village) to Pinsac. This is the most stunning stretch of the river, with high cliffs and lovely beaches.
Hire electric bikes from Meyronne (again, our village) and cycle to Rocamadour, coming back via the Mill of Cougnaguet through the most beautiful landscapes.
Do a bit of rock climbing, either above the Dordogne River in Saint-Sozy (2 km) or above the Ouysse River (5km).
Play Golf in the Souillac Golf and Country Club (15km)
Go pot-holing in a natural cave (10km)
Hike to your hearts content (hundreds of marked trails in the area)
Visit a monkey park, meet some bears or visit a bird sanctuary (10km)
Spend the afternoon in an exciting waterpark with hydro-slides (12 km)
Go tree-climbing and try a 250m long zip wire (10 km)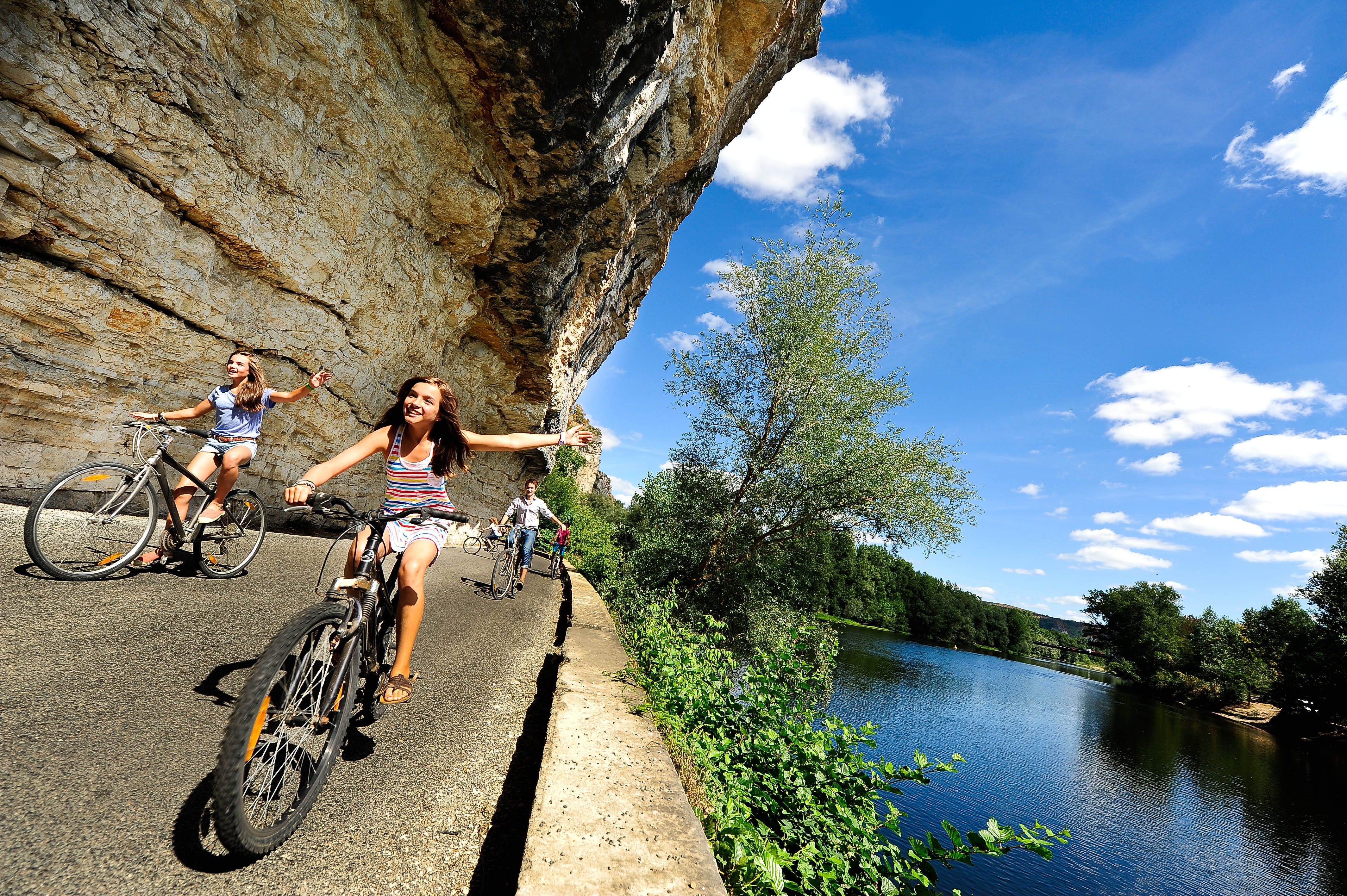 Food, glorious food

We haven't even mentioned everyone's favourite activity: eating. The Dordogne Valley is of course the most renowned hub for all gourmet fans, from high-end lavish diners to authentic low-key French cuisine.
At Laborie you will be spoilt for choice with 2 Michelin-Star restaurants within 6 km, a great restaurant in the village (with lovely views over the Dordogne River) and a plethora of gorgeous gastronomic options in Martel. We are here to recommend the best tables to you for any budget!